cheeses | cured meats | nuts | olives | fruits | chocolates | crackers | and goodies
Charcuterie Chix
---
Celebrate life, family, and friendships with our carefully curated charcuterie boxes
Who doesn't love a meat and cheese board piled high with luscious bites of various complementing flavors? Your guests can dig in and help themselves to the different tastes and textures of food that goes well with almost anything and especially ... wine!
Sweet, savory, salty, spicy all in one box of yumminess.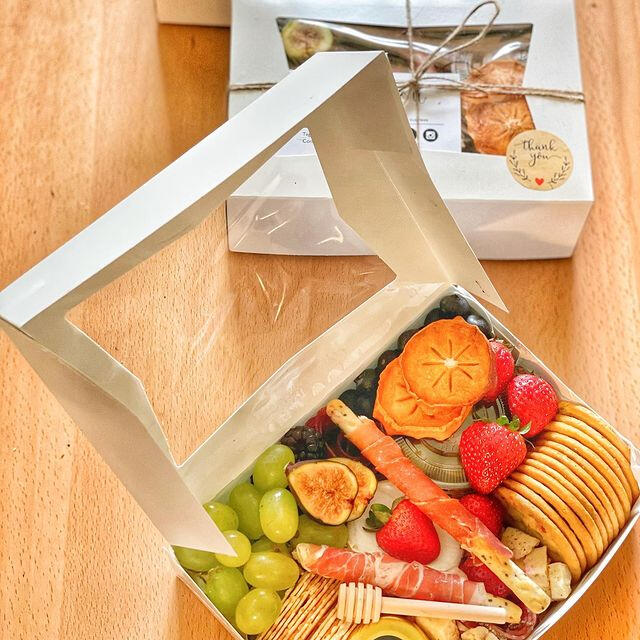 Our Story
We are 2 girls from the East Bay who love picnics, wine, and making charcuterie boards. Our passion for entertaining friends with food and laughs lead us to starting our own business making delicious and beautiful prepacked charcuterie for picnics, parties, special events, or any occasion. Try them out for yourself.
Gift Box Prices
Petite $45
Large $75
We can accommodate requests for larger packaging and specific items to add or omit. Wine is not included in the gift box but can be requested.

Cheers 🍷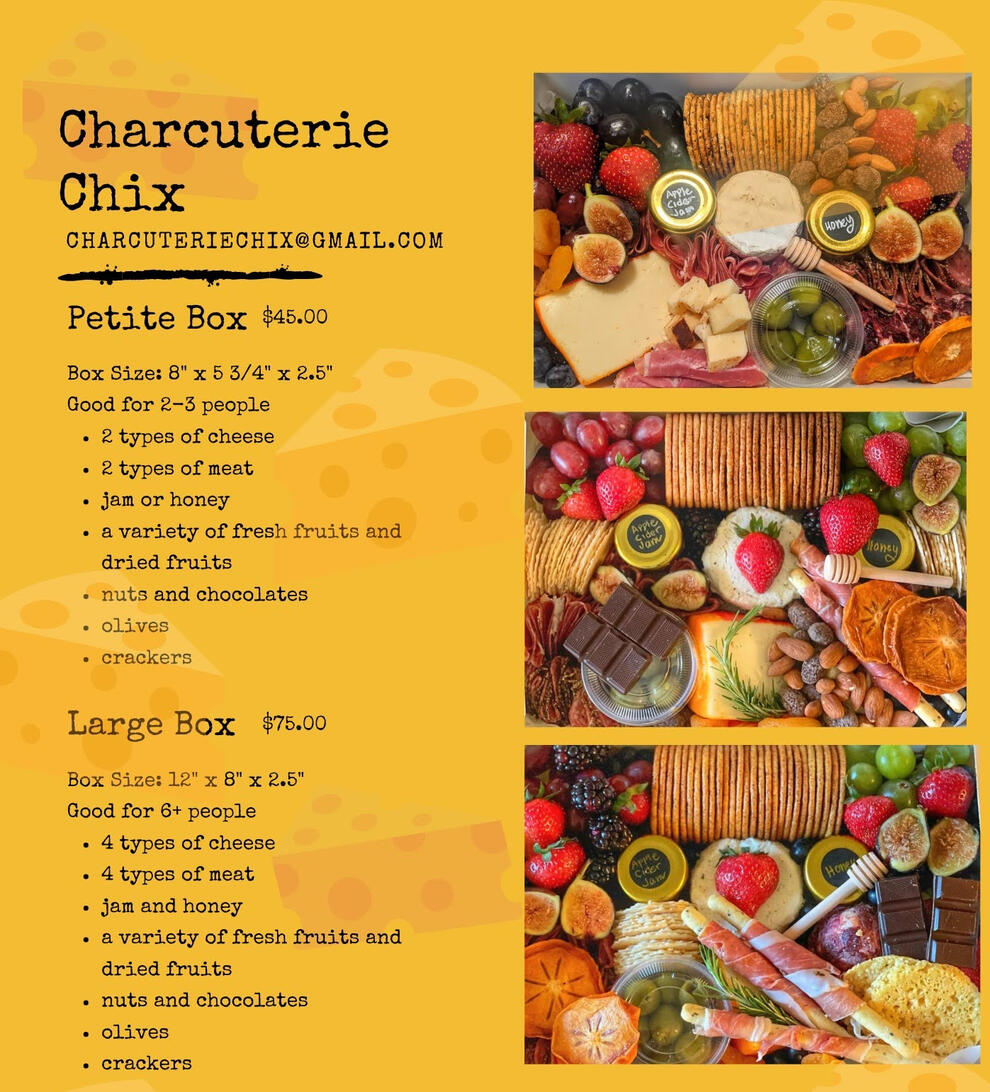 Online Order Form
Please fill out the order form and we will respond to you as soon as possible with payment instructions and pickup details.
For custom packages or questions, drop us a note
[email protected]
Pick up location is in San Ramon, California. Please allow 2 days advance notice to get your order ready. Thanks for your support!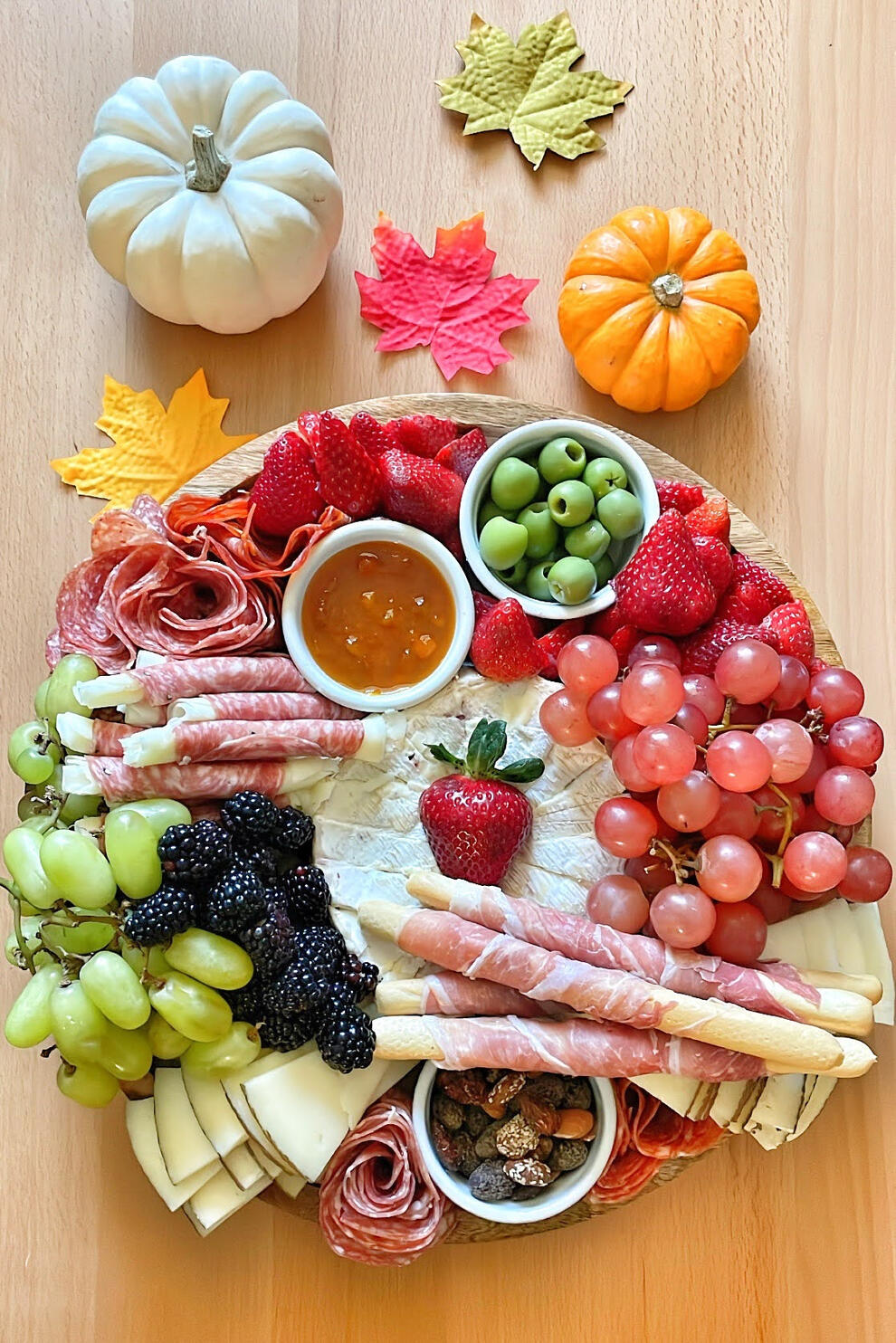 Seasonal Charcuterie
We take advantage of season fruits and veggies plus add a few special touches appropriate for the occasion. Our Holiday charcuterie board could have sprigs of thyme, cinnamon cookies, and cranberries while a Valentine's Day charcuterie board could have strawberry hearts, red gummy bears, and extra pieces of chocolate.
Stay in touch with the Chix
Follow us in our social channels and sign up for our newsletter to receive special announcements on the latest news about everything charcuterie and hear about promotions!
© CharcuterieChix. All rights reserved.
Thank You!!!
To all our friends who continue to show their love and support, we thank you from the bottom of our hearts. If you are new to our site and and about to make your first order, we look forward to serving you and promise to fill your hearts with joy and tummy with good food.